Here is a list of the basic sewing tools I recommend starting with. These items are ones we use in class and I teach how to use them. I've attached pictures and links so you can see and read the details better, but keep in mind that cost in the link isn't always the best price. Compare prices at Joann, Hobby Lobby, Walmart, and Amazon to find the best prices.
PIN HOLDER: Magnetic pin holders are fun and easy to use. If you decide to go this route, I have several mini magnet holders available for $5. Ask me in class if you would like one. A stuffed pin holder is always another option, and has the advantage of coming with an attached emery bag for sharpening and cleaning pins/needles. A stuffed holder can always be made in class if you want to make one, let me know.

Mini magnetic pin holder 3": https://tinyurl.com/535p7w23
Large magnetic pin holder 4.5": https://tinyurl.com/47hhk2wt
Pin cushion stuffed: https://tinyurl.com/yckrz5f4 
SCISSORS: Sewing scissors-I like Fiskars because they have a lifetime warranty. Any 8" "Bent" will be sufficient. Don't use your sewing scissors on anything but fabric and they will stay sharp for a very long time.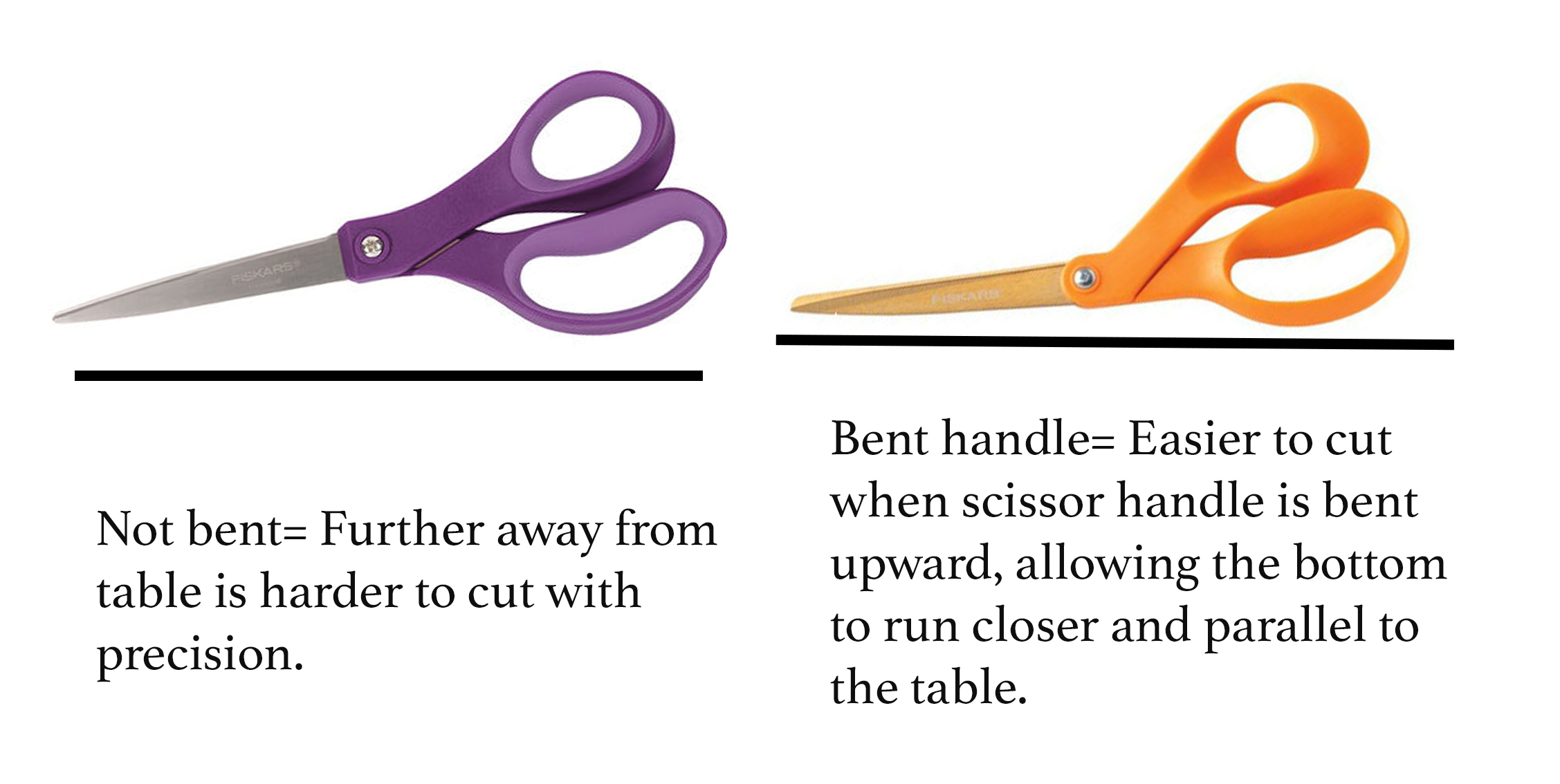 PINS: The large size tend to be everyone's favorite as they are longer and easier to push through the fabric. Eventually there will be times the smaller pins may come in handy, but for beginners, the longer size is good. The 2" safety pin comes in handy when feeding elastic through waistbands. If you don't have any at home, ask me for one so you don't have to buy an entire package!
     Large pins 1.5"              Small pins 1"                Larger Safety pin 2" long 

 Long: https://tinyurl.com/yc4hf3f6
Small: https://tinyurl.com/57r9ydfe
Safety pin 2": https://tinyurl.com/48yk5nm3   
 NEEDLES: Use the right needle to improve your sewing. Sizing is listed in European and American (American is the bottom number 70/10, 80/12, 90/14…). The smaller the number, the finer the needle. Smaller needles are used for finer lightweight fabrics. Larger needles are used for thicker fabrics. In class, we will normally sew with midweight fabrics, so "Universal" size 12-14 needles will be good for most projects. A stretch needle, or ball point needle, is needed when sewing with knit fabric, and will be used if you make a t-shirt in class. A twin stretch needle is the best choice for hemming knit t-shirts. Needles need to be changed after every 12-14 hours of sewing because they will dull and bend over time, possible causing harm to your sewing machine, so you should always have extra needles on hand in case one breaks when sewing. I have found that needles tend to be less expensive at Walmart, or Joann has them on sale frequently. 

Needles universal packs: https://tinyurl.com/bdfam85w
Twin stretch needle:  https://tinyurl.com/bdejmmtb
Measuring tape, Seam gauge: A 60" flexible measuring tape is for measuring. Don't get one longer than 60". A measuring tape can sometimes be found in a bargain bin near the cutting table area at Joann for $1.00.
A seam gauge is a 6" metal ruler that helps with measuring and hemming more precise lengths smaller than 6" and will not melt with the hot iron, but it is optional.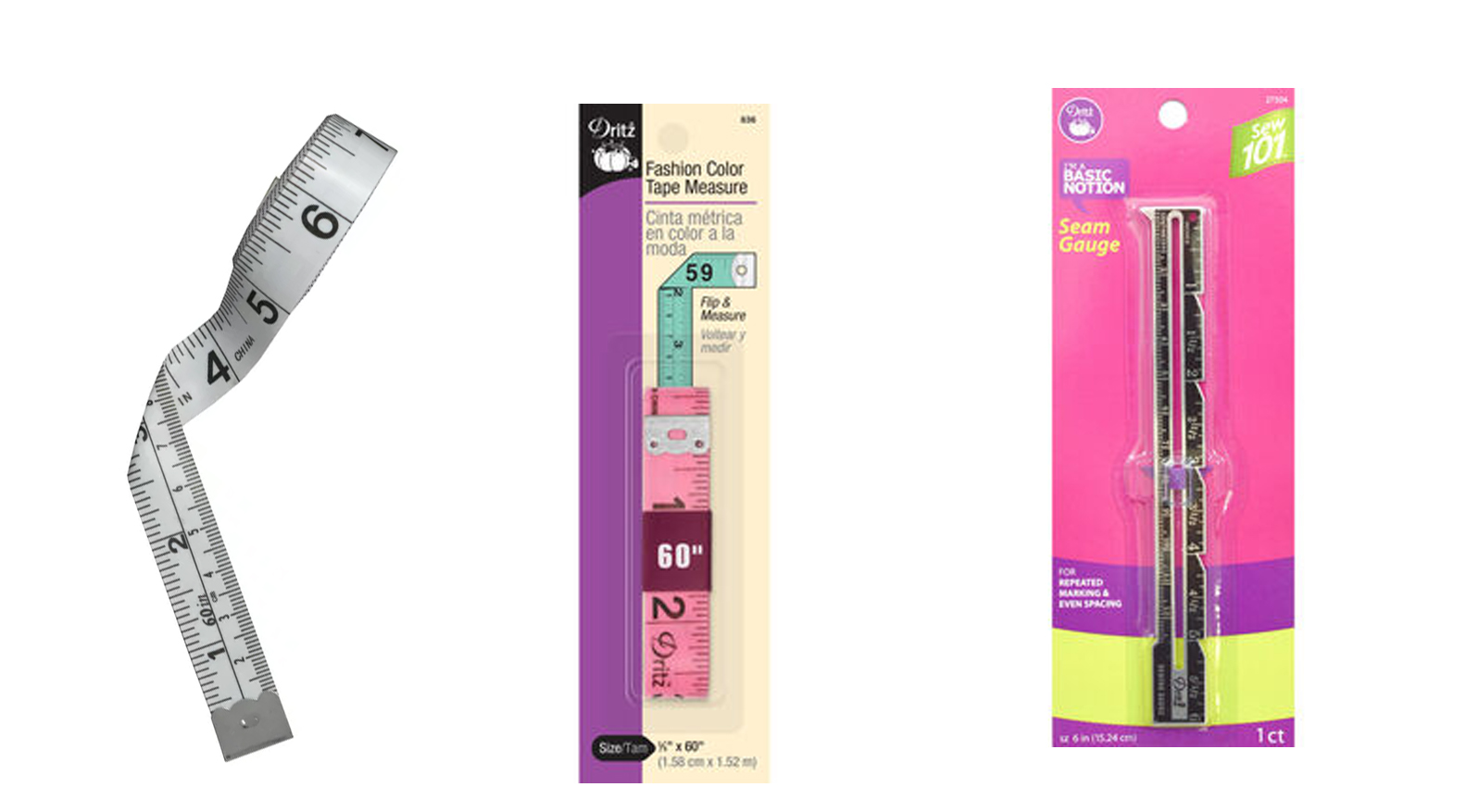 Measuring tape: https://tinyurl.com/3k7m9hh7
Seam Gauge: https://tinyurl.com/459ny2ax
Thread: An "all purpose" or "sew all" Polyester thread is suitable for all types of sewing. Polyester thread doesn't shrink or fade when washed. Polyester thread doesn't produce a lot of lint, which helps keep your machine clean. Most of the "all purpose" thread at fabric and craft stores is 100% polyester. The most common brands of thread available are Coats and Clark and Gutermann. I recommend Coats and Clark if you have a machine that has a tall spool thread holder and Gutermann if your spool holder is horizontal to the top of your machine. But both will still work in any machine. If you use an off brand or bargain thread, they tend to be wound looser, causing more breakage and jams when going through the machine and needle.

Washi tape or painter's tape: This is adjustable tape that can be lined up along the sewing lines next to the needle. This is helpful for many beginners to extend the line and make it more visible to follow. Washi tape and thin painter's tape are both easy to lift off and adjust without leaving any residue. Eventually the sewing lines will be easier to follow without tape, and many are comfortable following the lines without tape.
Washi Tape: https://tinyurl.com/54hrc3kf
Seam ripper: The size used is personal preference. The larger handle does make it easier to hold. The smaller one uses the clear lid flipped upside down as a longer handle, but the lid tends to crack often. Before purchasing a seam ripper, check to see if one was included in your sewing machine accessories.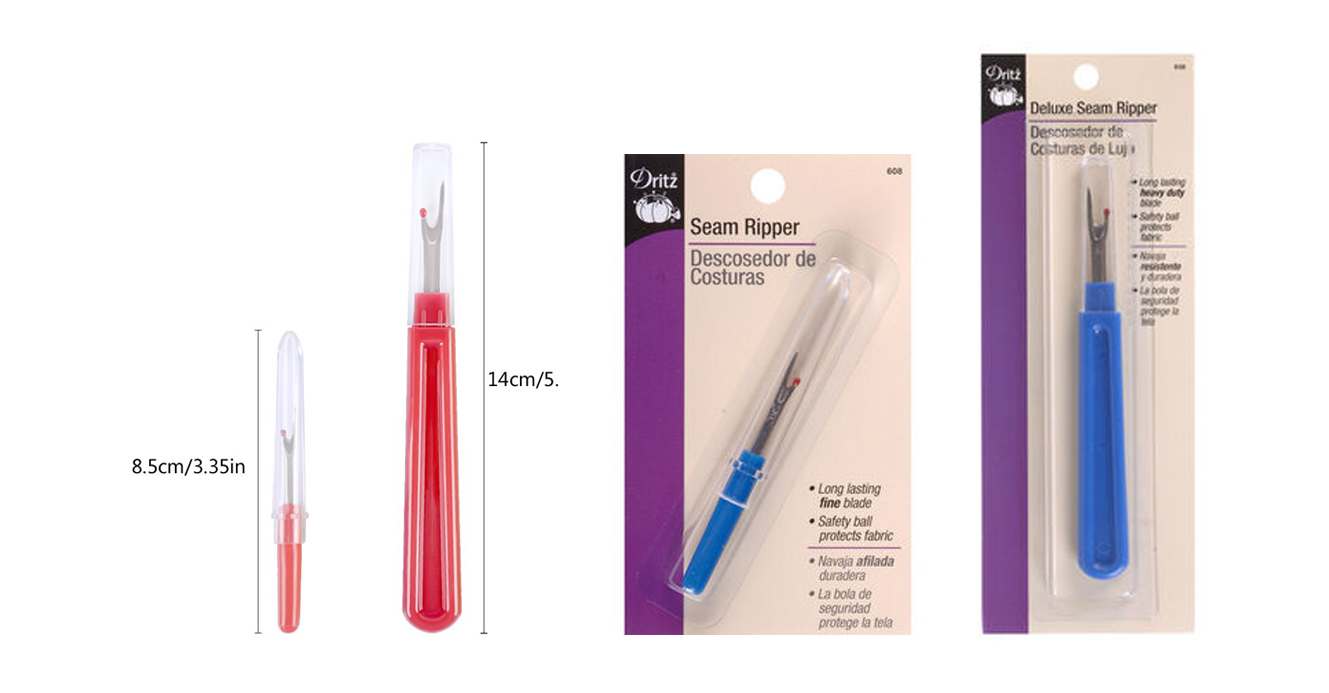 Sewing machine: A sewing machine will be your biggest sewing investment. If you are just starting your sewing journey, don't feel like you have to buy a top-of-the line sewing machine, but do look for the best beginner machine within your budget- you don't want to be "fighting" a bad sewing machine as you are learning to sew.
Sewing machines are just like any other machine, so they need regular maintenance, such as oiling and lint removal, to function properly, including cleaning from a local shop.
As you look at sewing machines, I would recommend that you consider specific features and how you plan to include sewing in your life in the years to come. A decent mechanical machine can last for many years if maintained properly and can be used for beginner garment, crafts, and quilt sewing.  
Bargain and mini smaller machines tend to cause more frustration for beginners and can be very hard to sew on. They also tend to break easily and they don't handle thick layers well. They will hinder your progression because they do not offer many features. It's best to save your $100 and put it towards another machine.
A computerized machine with 60 stitch options isn't always the better option than a mechanical machine with 15 stitches for the same price. A computerized one may have higher repair costs down the line. But computerized machines usually offer the needle up/down option that comes in handy.
Because there is such a wide budget range and I have not used every machine on the market, I hesitate to mention what brand to buy or not.
Some Singer machines work well, some have problems because over the years they have been bought out and are not the same quality. Brother makes so many models it's hard to narrow it down to what one is best, so you should go by features needed when looking at Brother. Janome and Juki are both reputable brands that have varying price ranges. Bernina is a higher end brand that will last forever but has many features that are not needed by the beginner sewer. Bernette is made by Bernina at a lower price point. EverSewn is a newer brand under the Bernina family that is more budget friendly. I can't recommend the mechanical models of EverSewn, I had to return all the ones I had, but the computerized one did work well. I can't speak on their longevity.
Machine features to look for:
Weight of the machine- Is it heavy? This is good because it means more parts inside are made from metal and not plastic.
1-step buttonhole, and foot attachment. Many mechanical machines have a 4-step buttonhole, this works but a 1-step is  much easier.
Double needle option. This means there are two thread spools on top.
Zipper Foot attachment.
Needle positioning adjustment from far right to far left.
Needle up/down (available on many computerized machines).
**These are the few machines within the beginner range I do recommend starting your search with:
Bernette b33- This is what we use in class, it has everything you need to sew on for years. If you can budget for the b35 (It is the next step up) it has an easier 1-step buttonhole feature and more custom needle positions.
Allbrands: https://tinyurl.com/59h7n59r
Sewing Machine Plus: https://tinyurl.com/428mzbkn
Bernina Connection (a local shop): https://www.berninaconnection.com/bsr.htm         (Ask Bernina Connection if they offer the one-year cleaning on these machines, valued at $100+ and a free class).
Eversewn computerized. Local store locations to try EverSewn in person: https://www.eversewn.com/storelocator
Sparrow 20: https://tinyurl.com/6mad9a6f
Sparrow 25: https://tinyurl.com/yc2ysy4k